Course Objectives:
Comics across the globe have a long history of promoting narratives of racism, sexism, and intolerance as entertainment, whether explicitly through caricature or in more subtle ways through the idealized white male superhero. Yet contemporary artists and writers from Brazil also use this form to challenge stereotype, to raise questions about social inequality, and to recover the untold stories of marginalized people. This course will expose you to the work of these Brazilian comics creators along with pioneers in the field. You will learn how to critically evaluate their artistic choices while making connections between what you are reading and what you are experiencing during your time abroad.

​English-language translations will be used for our primary texts and prior experience studying comics is not required.
Written, oral, and small group drawing activities will help you learn how meaning is expressed through the interplay of visual and verbal elements in comics storytelling.
You will also be encouraged to explore the diverse culture of quadrinhos in Brazil through daily newspapers and comics book shops in Florianópolis.

Image by Hugo Canuto
---
Course Texts:
CUMBE, Marcelo D'Salete (Portuguese, Veneta 2016, ISBN: 978-8563137203; Translations of the text will be made available, an English language edition is projected for 2017)
DAYTRIPPER, Gabriel Bá and Fábio Moon (English, Vertigo 2011, ISBN: 978-1401229696)
---
Powered by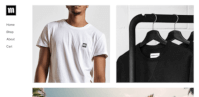 Create your own unique website with customizable templates.